Friends and Business Associates
When you visit our friends and business associates you will be leaving the ABT web-site.
Please come back and visit us again.
---
| | |
| --- | --- |
| Ronsdale Travellers Club Collection - These superb leather travel accessories have been carefully designed and coordinated by people who understand the needs of todays traveller. | |

123 Greeting Cards - You can send Greeting cards for all occasions.
CASTLES OF BRITAIN - Offers travel planning to the UK.
CROLINKS - A most extensive index of Croatian sites on the Internet.
CYPRUS - Inside you will find a travelogue of Cyprus A guide to the activities you can enjoy in Cyprus. They also have general information on most things, including places of interest in Larnaca, Nicosia, Paphos, Limassol, Ayia Napa and Troodos - Aphrodite's island, Cypress.
DRIVE EUROPE - Is a new on-line reservation system created and designed to fulfill a rapidly growing need in the travel industry for FIT and Group reservations.
EXPOWORLD.NET DIRECTORY - ExpoWorld.net is a resource of over 500 links to the most useful search tools for locating conferences, conventions, tradeshows, special events, industry suppliers, associations and publications in any country worldwide.
FIRENZE ONLINE - A web site based on culture, art, tourism and commercial services in Florence and Tuscany.
HAPPY TOURS - A travel agency in Latvia with a web-site containing great information on Latvia.
HOTELS AND TRAVEL ON THE NET - One of the top 5% comprehensive and user-friendly directories of airlines, cruise lines, hotels and resorts on the Net. A Web-site that is one of the best.
HOTELS AND TRAVEL SERVICES IN TURKEY - A web-site containing great information on Turkey.
INTERNATIONAL CURRENCY EXPRESS - The only page on the Internet which lists retail rates that business travellers can expect to receive when changing dollars into foreign currency.
ITALY INDEPENDANT TRAVEL TEAM - Operating as a Tour Guide and Driving Guide , the Italy Independant Travel Team serves a wide range of travellers to it's origin.
IRELAND ACCOMMODATION DIRECTORY - A good source of accommodation in Ireland.
JET LAG - Jet lag, what is it, who gets it, techniques to reduce it and No-Jet-Lag a remedy to counter jet lag.
JORDAN TRAVEL EXCHANGE - Jordan Travel Exchange is the first fully comprehensive Jordanian resource of travel and tourism information on the World Wide Web. It is a reference where you can find information, completely and separately indexed, by airlines, travel agents, outgoing and incoming tour operators, hotels, car rentals, restaurants, travel facts, and historical and religious sites.
On the road - Resources for the computer equipped international traveller. On the Road Newsletter's online guide to travelling with a laptop computer.
RESORTS ON-LINE - Resorts On-Line is an interactive guide to the worlds top resorts based on their specialties such as golf, skiing scuba diving, spa's, safari. beach etc.
TEN-IO - Travel Services and Information for Travelers.
TRAVEL EUROPE - A travel site for travellers from Europe or if you are planning to go to Europe to visit.
TRAVELERS CLUB - A Web site for the reunion of travelers of distinction. A place to gather and exchange, to plan and prepare, and return after your extraordinary journeys.
TRAVELPLEX - A travel related web-sit with information about airlines, auto rental, hotels, tour operators, tourist boards, travel agencies etc.
TRAVIGATOR - One of the largest travel directories available on the net.
VATULELE ISLAND RESORT - Located in Fiji, this is the perfect holiday destination. A total escape, there are no phones, faxes, TV sets, newspapers, radios or shoes.
WORLDWIDE BUSINESS CENTRES NETWORK - An international business centre service covering major countries and cities.
Travel Insurance
---
---
---
---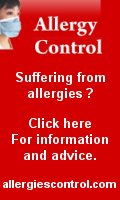 ---
---